Founders and Valentine's Day makes a Perfect Pairing
It's Coming.
Whether you are a big fan of the day or not, it's coming.  Valentine's Day is next week, and my article today was going to cover some recipe ideas and pairings.  That was the plan, but something changed.  I always love to say that I'm blessed in numerous ways.  Another example showed itself this weekend.  Bourbon Fest was held in Kalamazoo, and I volunteered my time to pour (plus be able to sample product).  I was able to work with Founders at the event and I knew that today's article had to be about one of their beers.
Founders has just released a limited-edition beer called:
KBS Chocolate Cherry Flavored Barrel Aged Imperial Stout
Their product description is:
"Our flagship bourbon barrel-aged imperial stout shows off its more romantic side with KBS Chocolate Cherry! The rich sweetness of chocolate and slight coffee bitterness blend perfectly with the brightness of cherry juice to bring you an alluring sensory experience perfect for cozying up with your sweetie."
Its alcohol level is 11.6%  and its IBU rating is 45.  IBU is an acronym for International Bitterness Units, and it shows how bitter a beer is due to hops and other ingredients.
All night I waited to sample this beer.  The picture shows its deep opaque color and richness.  You can't see through it.
My Opinion
This beer was stunning.  Its aroma was filled with the following:
Deep chocolate and cocoa powder tones from the toasted malt,
Rich ripe cherries infused into the aroma at different points,
Hints of roasted coffee and subtle notes of toast, and
A touch of cloves and nutmeg on the end.
Tasting this was an absolute gem.  First impression was WOW this is a big well-crafted beer with a mouthcoating rich feel.  The chocolate tones carry through from the aroma and are well pronounced.  It felt like a bourbon infused hot chocolate.  There were hints of bourbon intertwined with the cherry notes that floated through the taste profile.  The high alcohol brought out the rich dark and semisweet chocolate notes.  Yes, it does have some bitterness, but the cherry sweetness makes up for this.
This is a fantastic beer and the only thing that came to mind was what to pair with this. In order for  any food to work, the food itself will have to be big in mouthfeel, body, and richness.  An Imperial Stout naturally is a full-bodied beer.  Something substantial needs to be connected to this. 
Food Pairings
After a few more sips, my Chef side started to develop ideas: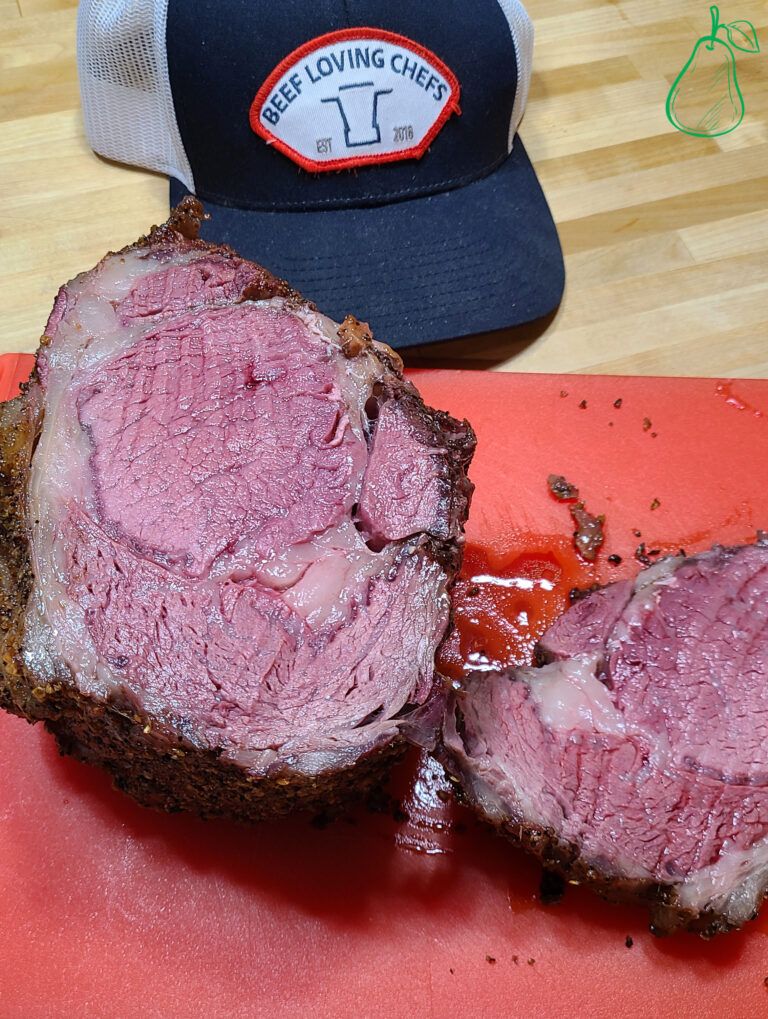 Any smoked beef.  After living in Texas for over 15 years, I love a great, pepper encrusted fatty brisket that has the lovely smoke ring.  Texas Beef ribs smoked the same way are just as magical.  No sides needed other than some Texas toast or really good biscuits to mop up all the juices.
A slow cooked or pellet smoked Boston Butt combined with the Founders Beer infused into a cherry-based BBQ sauce.  Throw in some good coleslaw and fresh tortillas; eat, drink and be merry.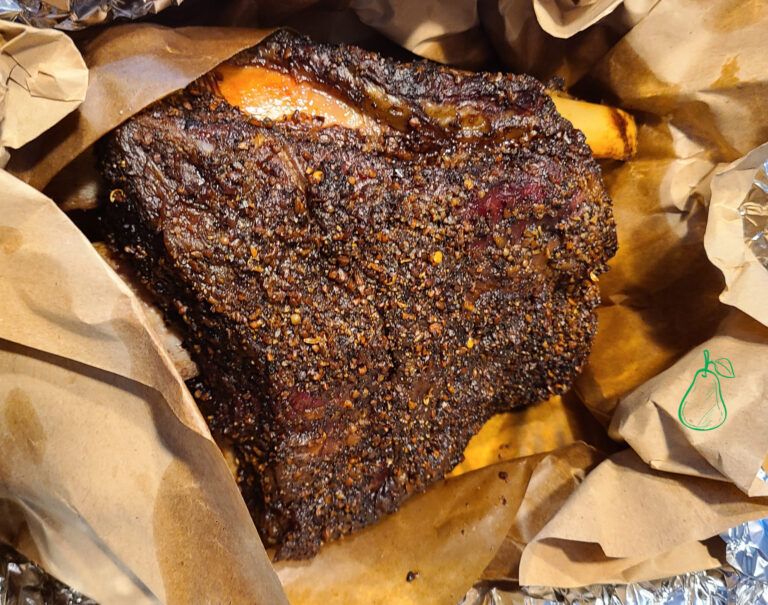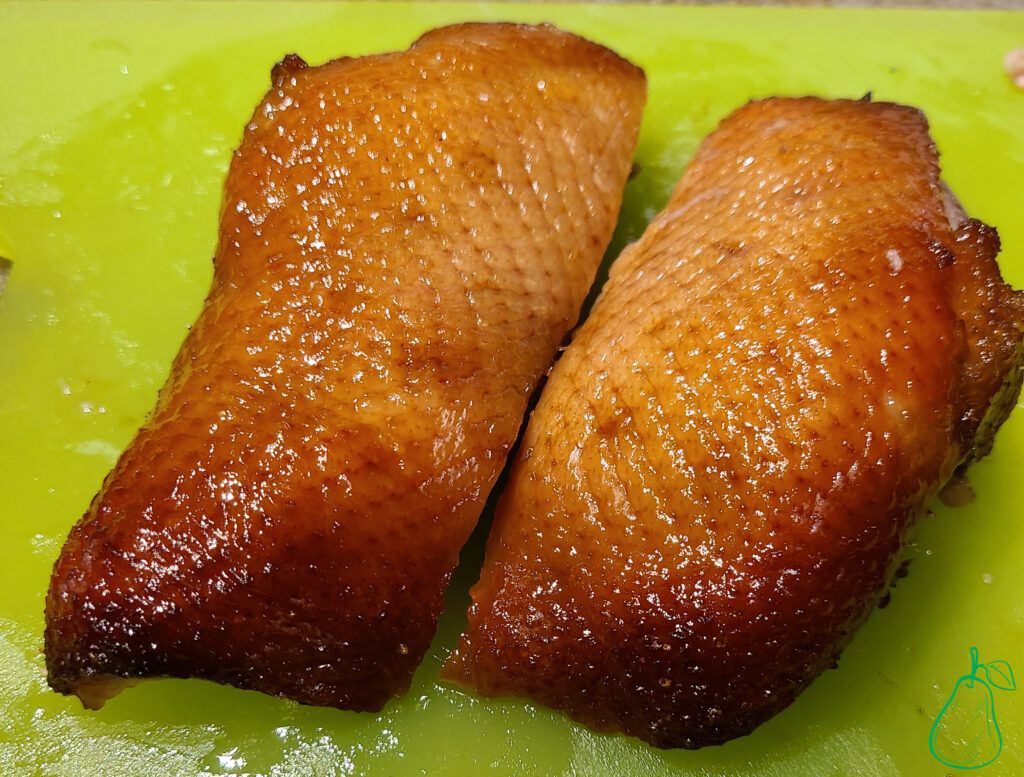 A beautiful golden seared duck breast, glazed with sweet cherries served over dried cherry porcini risotto.
A multi-layer dark chocolate cake with bourbon cherry infused filling covered with a thick layer of icing.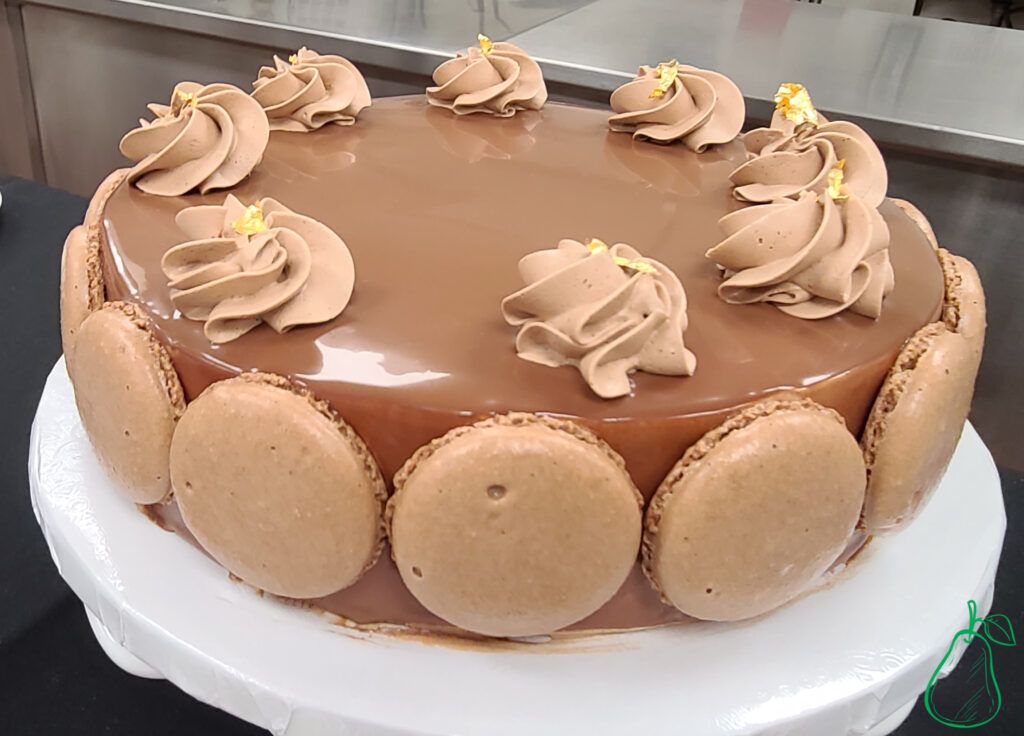 Final Thoughts
This is a limited-edition beer but it's being distributed all around the US.  You should be able to find it in your area in well stocked beer and liquor stores. 
My suggestion for Valentine's Day?  Grab a four pack of this, get some take out (like the above ideas) and chill out.  I've found that over the years, I avoid going out on the 14th  since the restaurants are so crowded, wait times are long and frankly sometimes overpriced. It will be cheaper and much more relaxing sipping on this.